Indoor 2 Persons Far Infared Sweat Steam Sauna Room
Thai Sauna is a beautiful, durable wood sauna that is great for relaxing and improving your health. This is an infrared sauna, which has proven health benefits. The sauna will fit in virtually any room in the house and enhances your decor. The dual interior and exterior control panels allow for easy temperature control. The interior and exterior lighting and radio with CD Player and MP3 connection let you enjoy your favorite book and music while soaking up the soothing heat.

1. Thai Sauna Features
1). Durable solid hemlock wood construction
2). Tongue and groove assembly infrared sauna room products
3). Exterior stained with attractive natural color
4). Interior is smooth sanded natural wood
5). Operates up to 60 degrees
6). Comes partially assembled
7). Two ergonomic back rests
8). Towel and magazine racks
9). Oxygen Ionizer releases negative ions, which help purify the air in your sauna, keeping it clean and fresh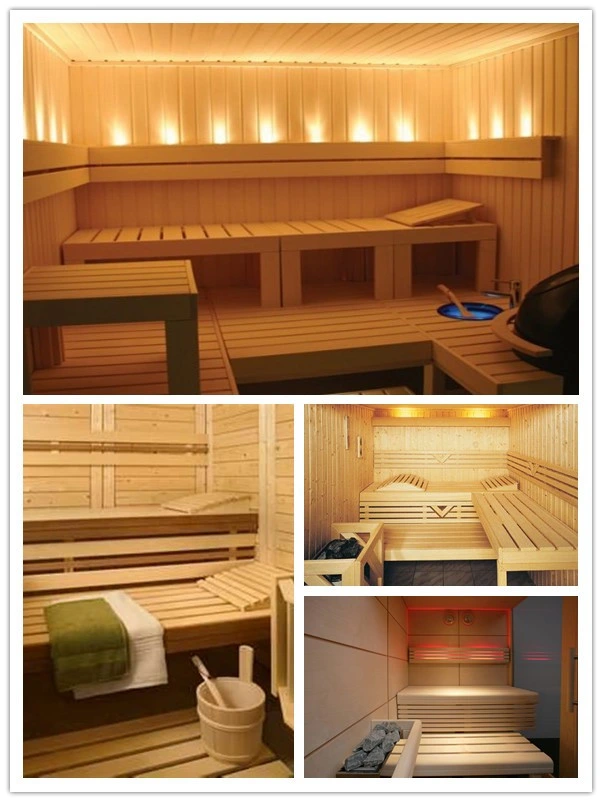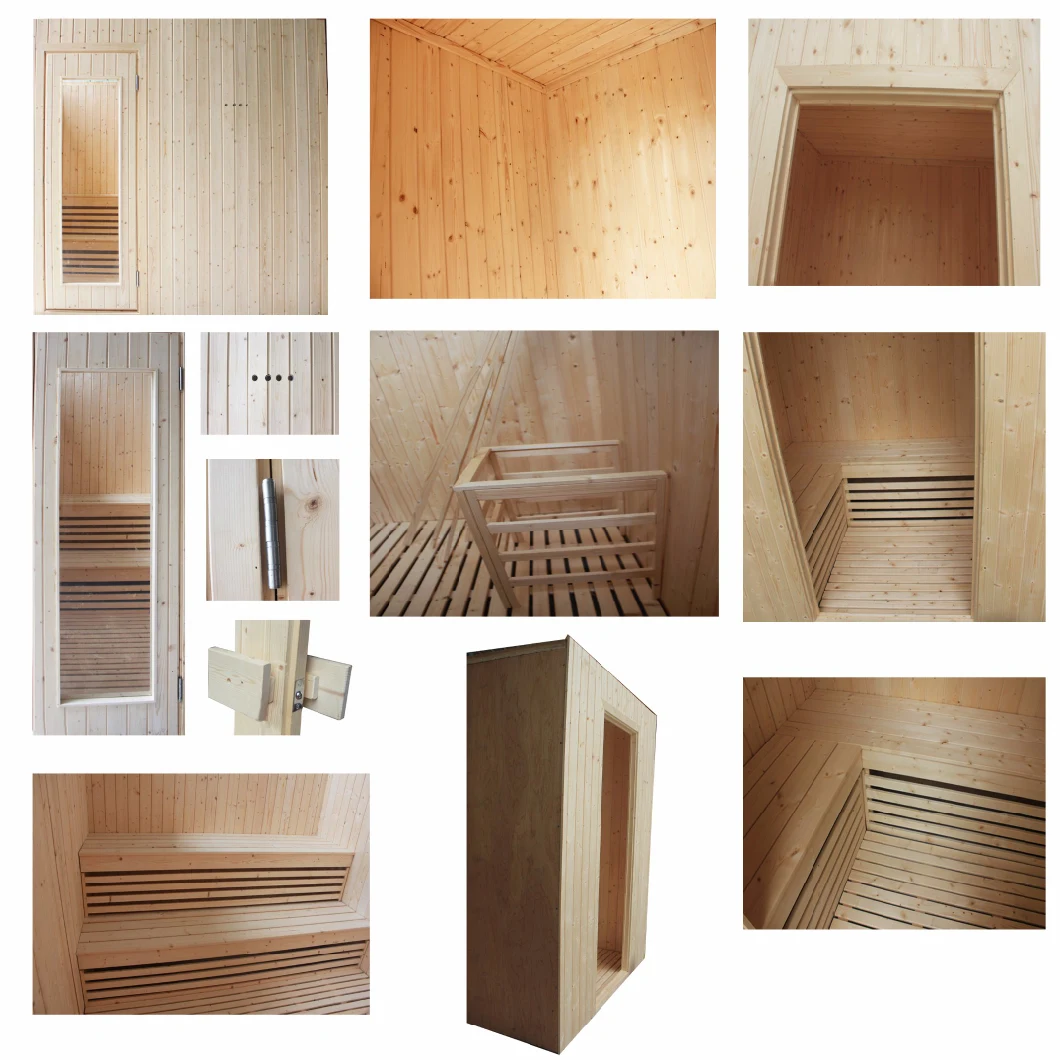 2. Thai sauna benefits
1). Infrared saunas increase the circulation in the body, which helps improve the overall function of the body. The health benefits of infrared saunas have been described by Dr. Oz on Oprah.

2). The infrared waves penetrate the body, providing soothing relief for aches, pains, and tensions without causing any harmful effects to the skin.

3). Spending time in an infrared sauna can help relieve these ailments: Asthma, nervous tension, arthritis, high blood pressure, bronchitis, rheumatism, bruises and burns, sports injuries, common cold, migraine headaches, muscle pain, and influenza.

4). Time spent in your sauna will help improve the look, feel & overall health of your skin.

5). Using an infrared sauna increases skin & body temperature, causing sweat & oils to be secreted from the body. At the same time, the harmful toxins that are dissolved in these sweat & oils are secreted as well. This cleansing of toxins can help relieve a
Variety of symptoms and diseases, including depression, stress, heart disease, digestive disorders, asthma, allergies, high cholesterol, muscle pain, anxiety, headaches, acne, and joint stiffness.

6). Being a great weight loss tool. The calories are burned in the perspiration process. The fluid lost can be replaced by drinking water, but the calories burned will not be replaced.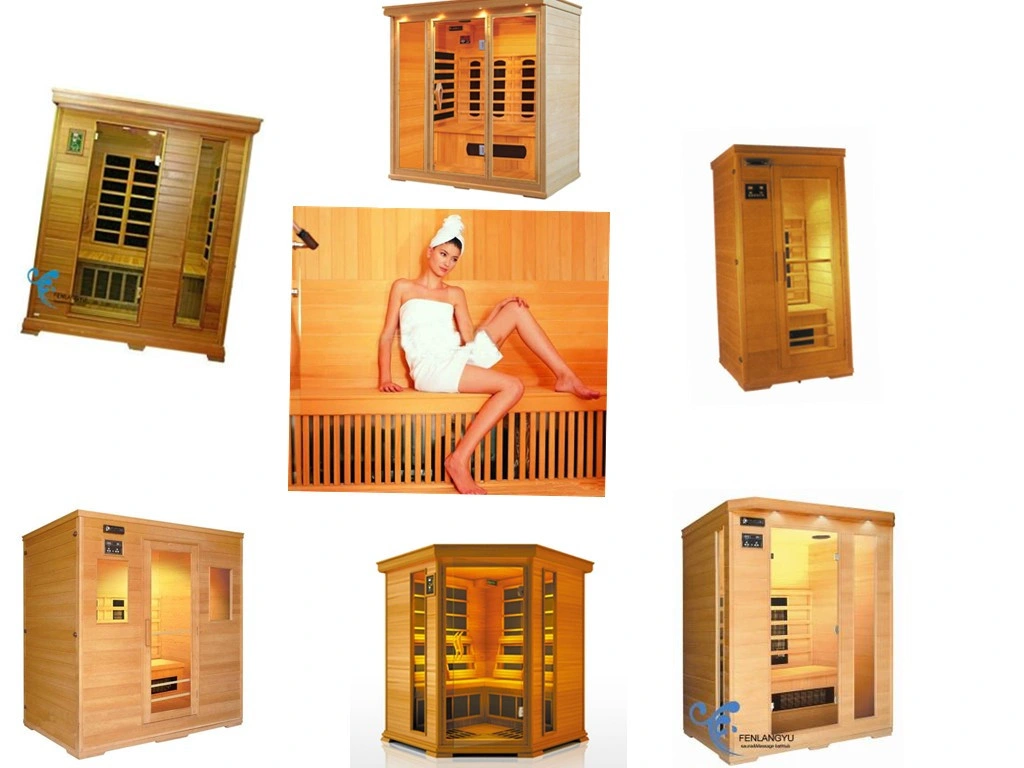 3. Thai sauna Operation
1). Press the key ON/OFF. The POWER indicator turns on. TEMPERATURE DISPLAY indicates the temperature in the room. Press the key ON/OFF again. The POWER indicator turns off.

2). Press the key F/C, the heat indicator turns on. The sauna will automatically start by pressing the key + or - on the left to adjust the temperature.

3). Press the key IN or OUT to turn on the light in or out of the room. Press them again, the lights will turn off.

4). Press the key + or on the right to adjust the time. If the time indicates 00, the room stops heating.

5). Open the ceiling vent to allow a flow of fresh if required.

4. If you want to know more about our sauna, pls confirm below questions
1). Which kind of wood do you prefer?
(Canadian Cedar, Hemlock, Fanlan spruce, Abachi)
2). The inner persons do you want inside? (1-8person)
3). You ideal shape? Against the wall? Free-standing?

5. Thai sauna packing and shipping
1). Firstly, use film to cover the surface of sauna room
2). Secondly, make EPE wrap up infrared sauna room
3). Thirdly, use foam to protect the frame of sauna room
4). Then, use carton.
5). At last, wooden crate could make sure safety enough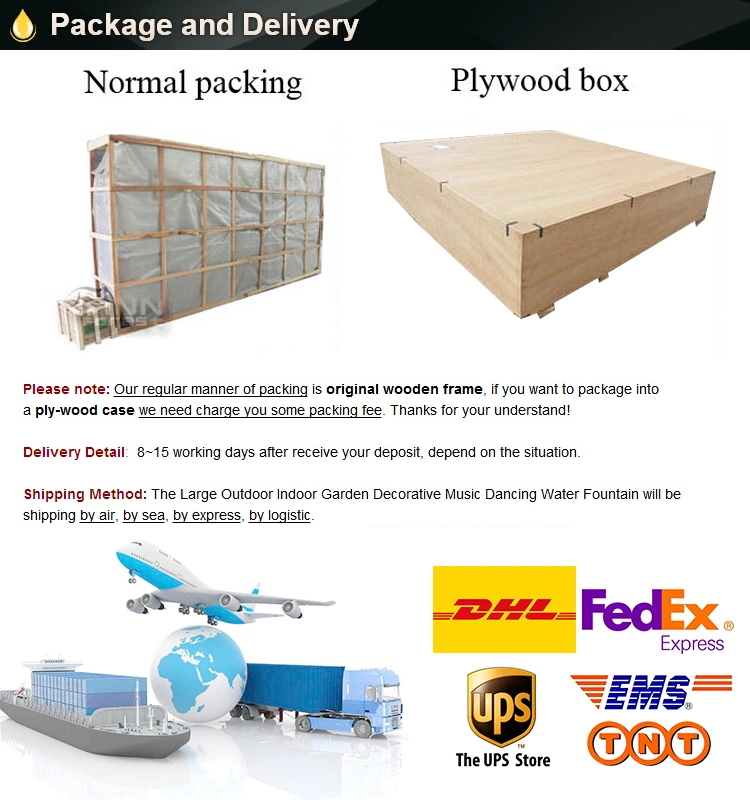 6. Our factory
Company Overview:
Guangzhou Fenlin Sauna Equipment Co., Ltd, established in 2005, professional in producing and selling sauna equipments, swimming pool equipments, SPA equipments and fountain equipments. etc.

Striving in creating, quality and service for these years, we have possessed our own brand, in the meantime, have developed our foreign market of around one hundred countries as well as developed a sales network covers most of the eastern big cities at home.

Goods:
We manufacture equipments and accessories of our brands. We also have got the representative authorization of some famous brand in these regions.
Products can be divided into sauna series, steam series, swimming pool series and outdoor fountain series.

Factory:
The factory is located in Baiyun district of Guangzhou, about 5 minutes to Guangzhou Airport by car. Established in 2005 and now occupying an area of about 10000 square meters, more than 100 workers and 11 production lines. Under the systematically management and strict quality control, we have earned good reputation among the industry.

We provide clients with services as product sourcing, design and engineering, OEM manufacturing, quality control, shipment inspection.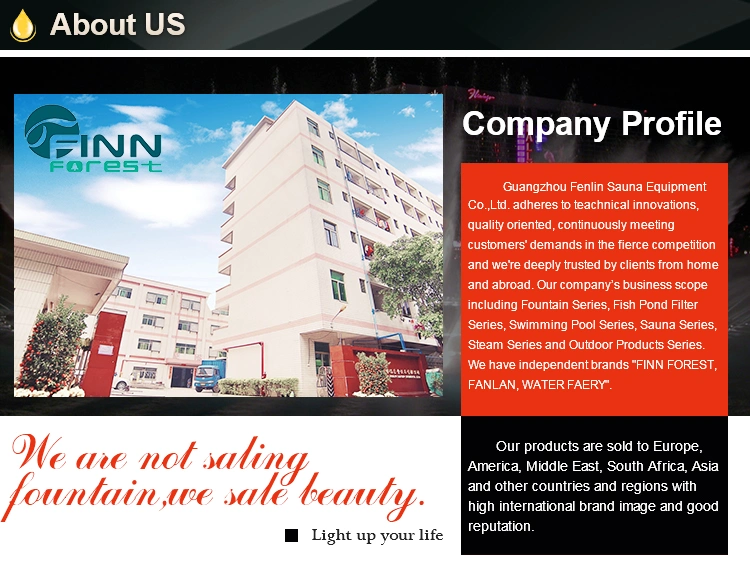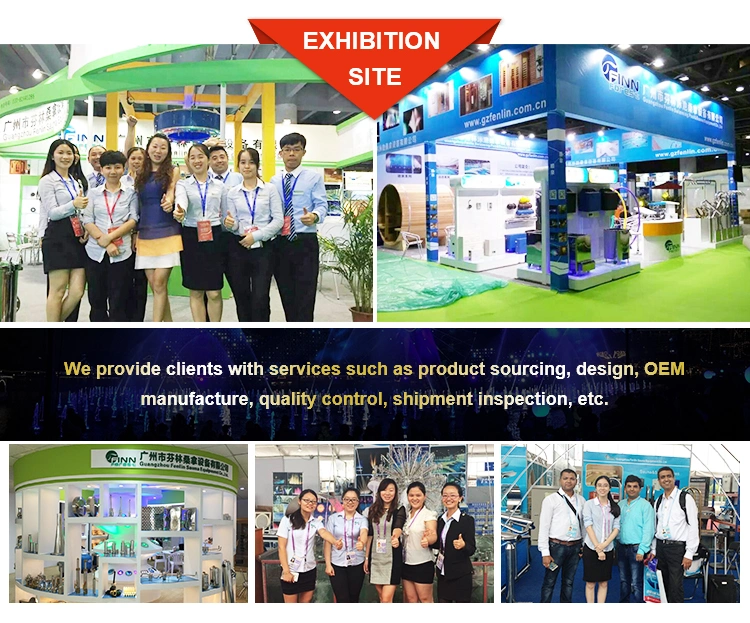 7. FAQ
1). Are you a factory or a trading company?
A: We are a factory over many years experience in MUSIC FOUNTAIN, SWIMMING
POOL ACCESSORIES, SPA EQUIPMENT, SAUNA STEAM PRODUCTION field.

2). What certificate do you have?
A: We have CE and SGS, ISO9001

3). What is the main products you do?
A: Our main products are stainless music fountain, sauna equipment and swimming
Equipment.

4). Where is your factory? Can I visit there?
A: Our factory is located in Guangzhou Baiyun District 5 minutes from Guangzhou
Airport. Welcome to visit our factory.

5). Can you do OEM or ODM?
A: Yes, we accept OEM and ODM

6). What about the delivery and payment?
A: Delivery: By sea, By air, By Express Courier, It is up to you.
Payment: Paypal, Western Union, HSBC T/T


If you are interested in our products, pls don't hesitate contact us now. We will offer you the best products with the service.