Model:I-011
Size:1100*1100*2000mm (can be customized)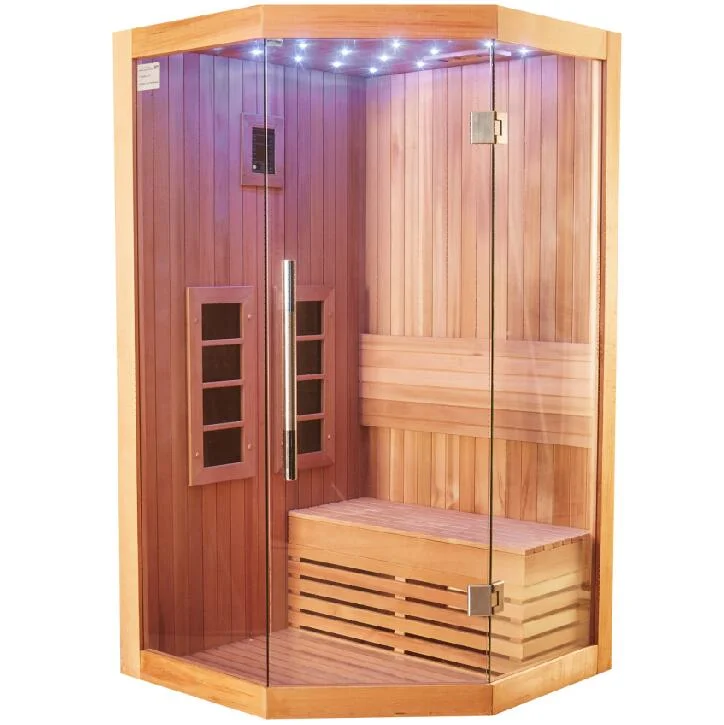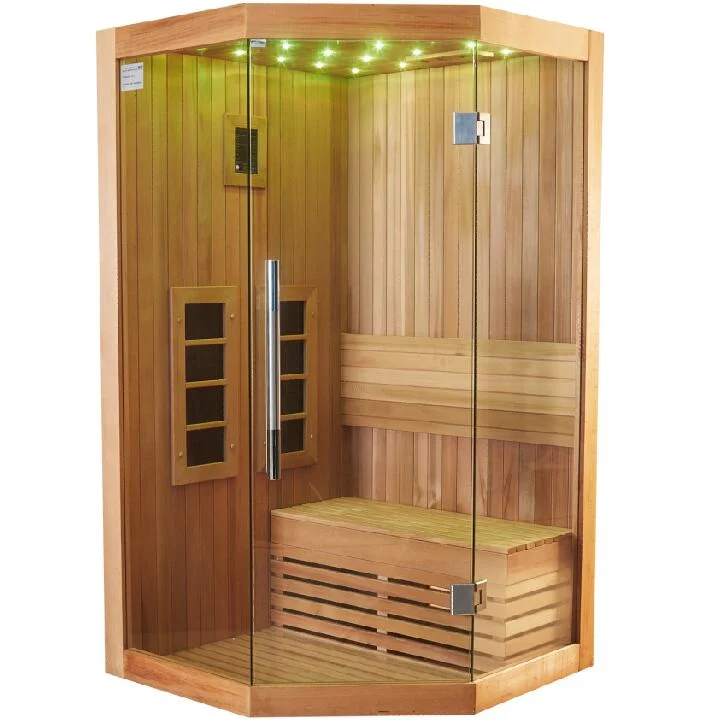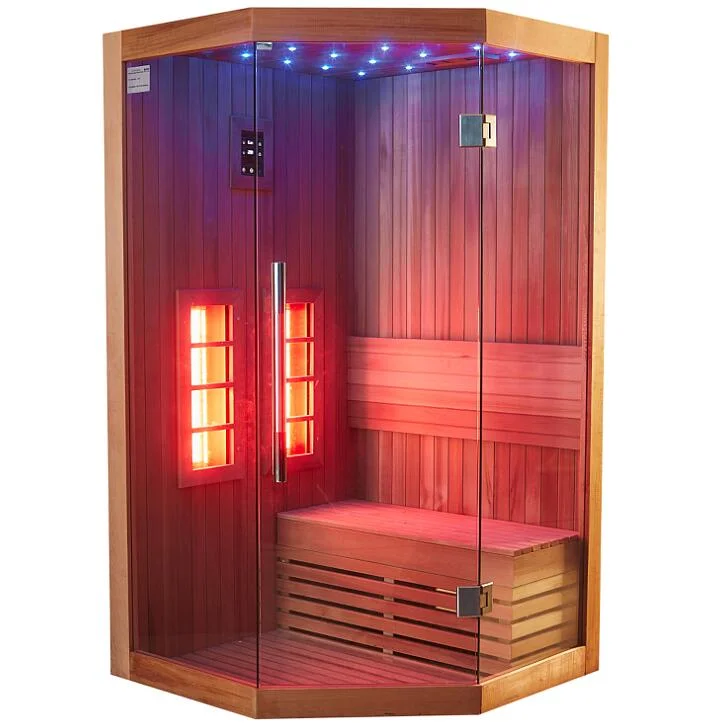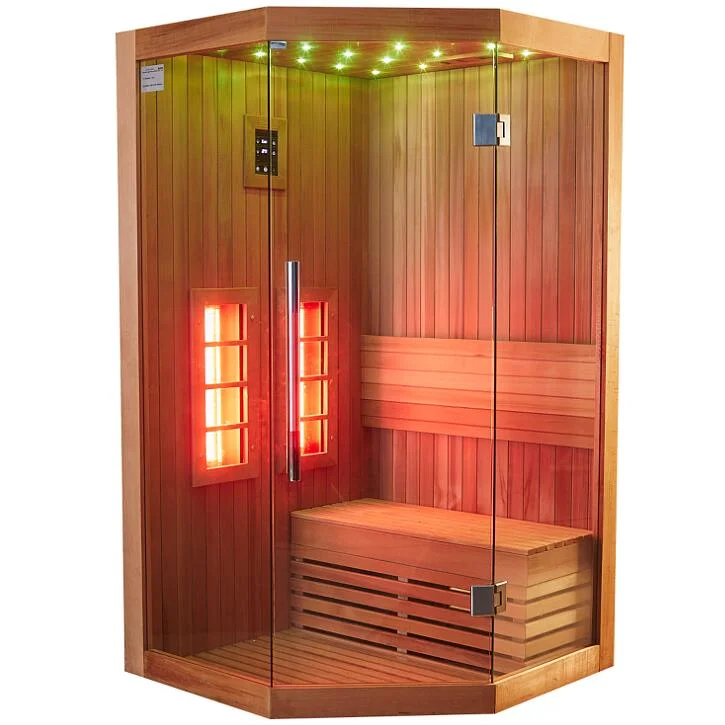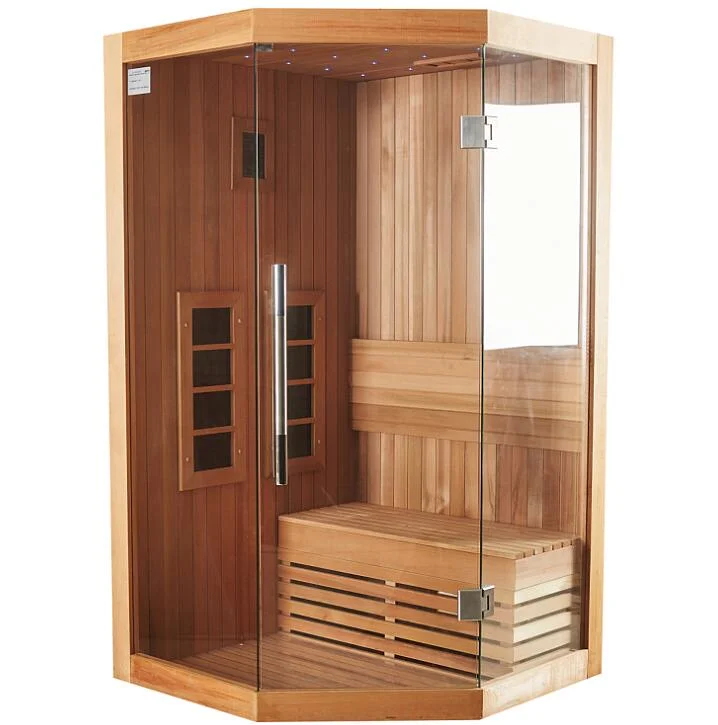 Benefits does Infrared sauna have?
1)Mold the body: infrared can eliminate excess fat, recover skin, reduce weight and keep fit.
2)Pain relief: infrared can dilate capillaries, support blood circulation, increase oxygen for the pain site, clear up the ache and inflammation.
3)Strength health: enjoy infrared 30 minutes can consume 4000kj calories which is equivalent to these sweat of a long-distance race of 10 km.
4)Good mood: harmony infrared with dulcet music which is useful to alleviate mental stress and tiredness.
The difference between infrared sauna and traditional sauna?
Traditional sauna heat skin through heating the air but infrared spread without any air.That's mean you will sweat in a infrared sauna but breathe cool air.
Generally speaking,sweat temperature for infrared sauna is 35-40C but 70-90C for traditional sauna.Further more,traditional sauna doesn't save energy when compared to infrared sauna.
The difference between far infrared and full spectrum infrared?
We measure infrared by the wavelength just like other light.Infrared includes near infrared(IR-A),middle infrared(IR-B) and far infrared(IR-C).
Full spectrum infrared includes IR-A,IR-B and IR-C.It effects much deeper skin than single far infrared.That's mean full spectrum infrared makes people perspire more toxin and fat.

I-011
Size
1100*1100*2000mm
Material
Canadian cedar wood
Voltage
110V/220V/380V
Frequency
50HZ/60HZ
Power of Head lamp
24W
Power of heater plate
0.6KW
Glass
8mm tempered glass
Capacity
1-2 people
Tempered Glass Door
1 set
Wood Stool
1 pcs
Heat plate
2 pcs
Control Panel
1 pc
Colorful LED lights
1 batch
Stainless steel and wooden handle
1 set
Stainless Steel Hinge
1 set
Packing
Polythene+Cardboard Boxes+Foam Plastic+Wooden Case
Delivery
25 days after deposit received, shipment by sea
After-sales service
Warranty
1 year
Certification
CE,ROHS,REACH,ISO9001