Detailed
QD-I3

Dimensions:1530X1250X1900(mm)

60"x49"x75"(in)

Capacity:3Person

Single control panel: Yes

Heater:9Panel

Operating temperature: 30~60ºC

Power: 2250W

Woodmaterial:Hemlock

FM/CDPlayer:Yes

Package: 3 Cartons

Oxygen Ionizer:Yes

LQ :(20/40ftcontainer):19/50 units
About us
Jiangsu Joda Wellness technology Co.,LTD is the second manufacture following Jiangsu hotwind electronic technology co.,ltd.Jiangsu Joda Wellness technology Co.,LTD specializes in the manufaction, research, development and sales of far infrared sauna room. With the factory area of 120 acres and more than 300 employees, among those 50 technicians with senior-technical qualification, Joederll has the monthly output capacity of 5000 units.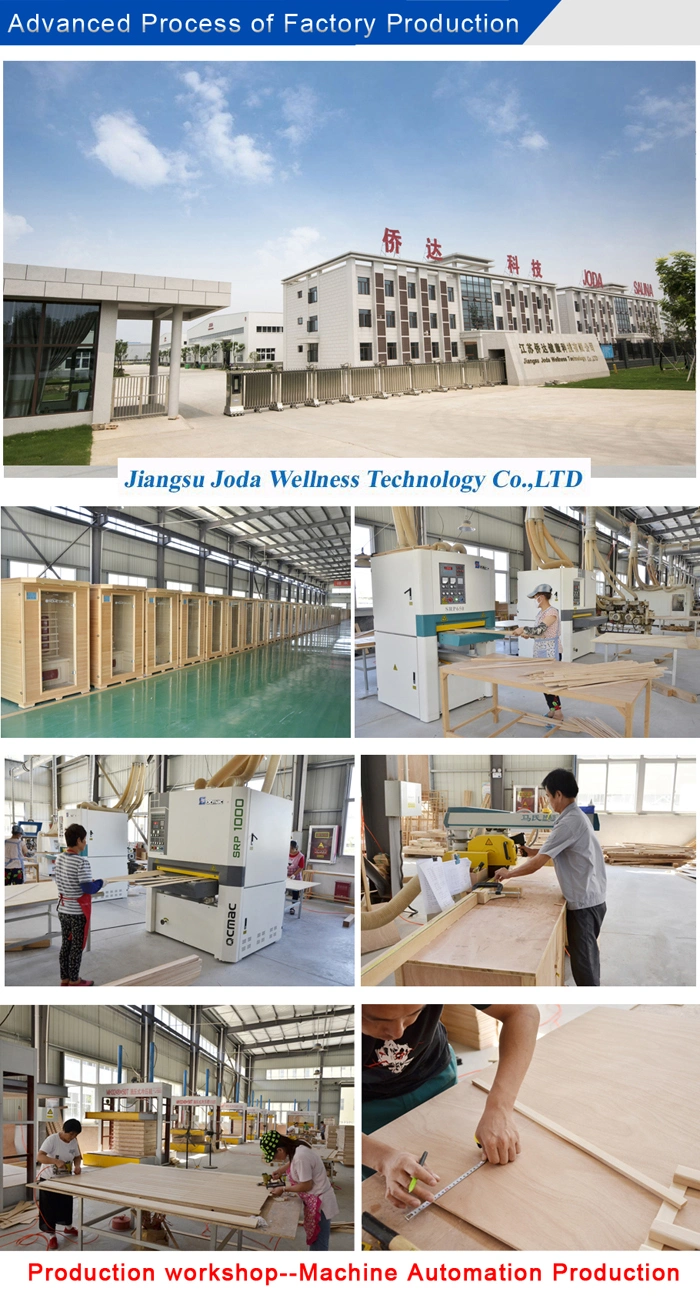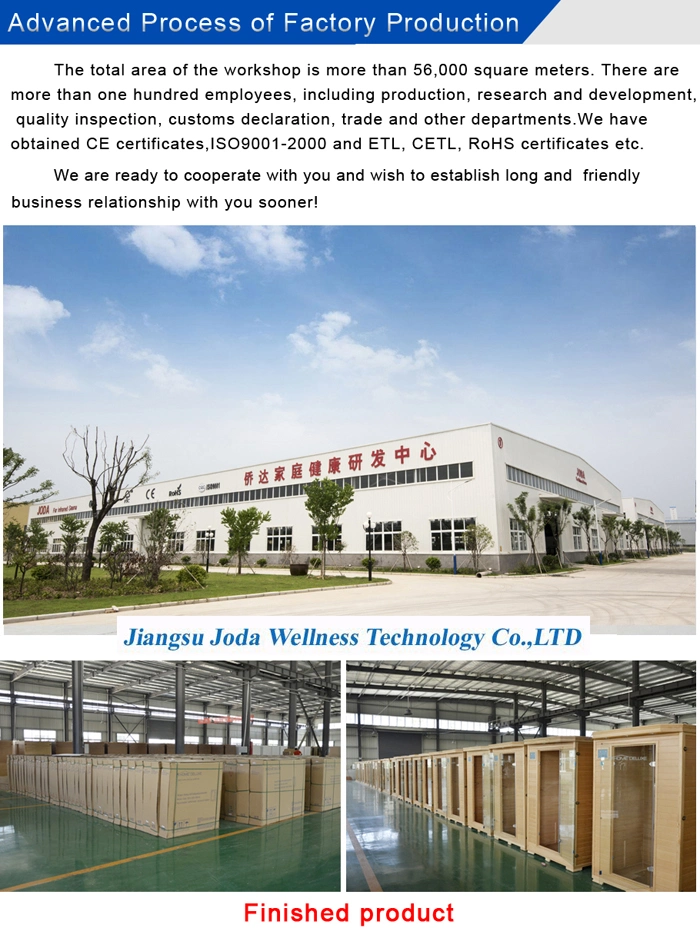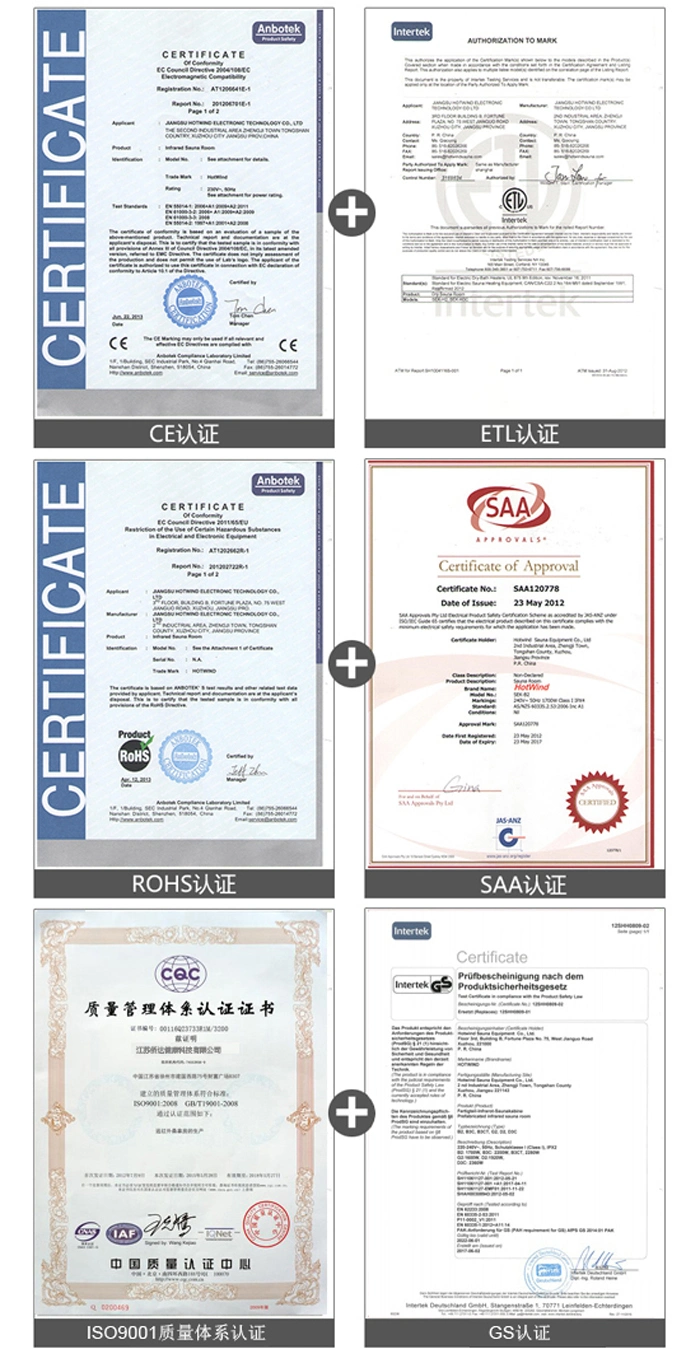 Packaging & shipping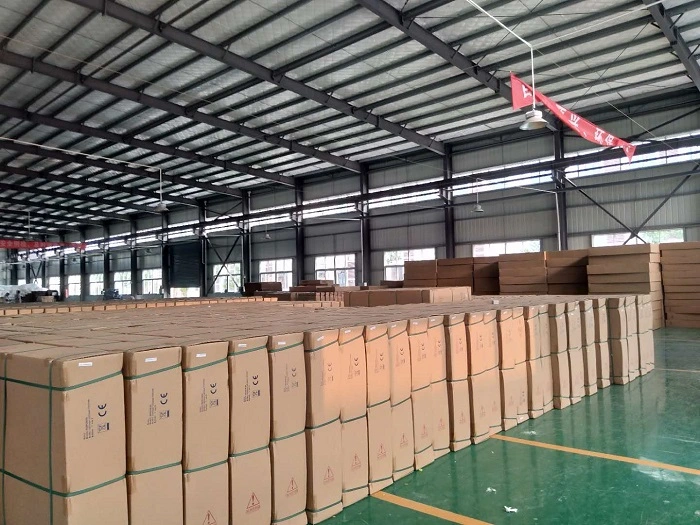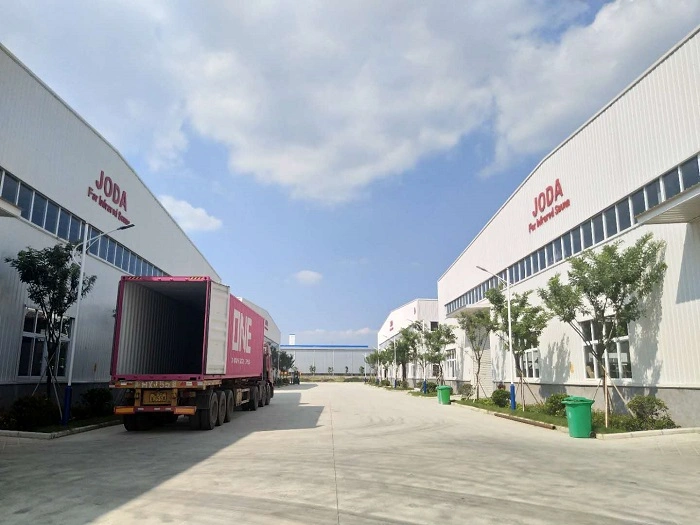 Contact us
Sarah Yang(marketing manager)
T:86-18952126019
Jiangsu Joda Wellness technology Co.,LTD
Office AD:Floor 3,Building B,Fortune Plaza,No.75 West Jianguo Road,Xuzhou City.


Advantages of sauna
1.Reduces Stress-Infrared heat therapy loosens and relaxes the body prior to a massage.Many massage therapists use infrared heat to provide much more thorough and effective treatment.
2.Benefit your Skin-Infrared heat improves circulation,expels dirt chemicals and removes dead cells from surface of skin.All of these benefits lead to a more soft and firm complexion.Reduces wrinkle associated with aging.
3.Expel Toxins-Detoxification.Toxins such as sodium,alcohol,nicotine,carcinogenic heavy metals(cadmium,lead,zinc,nickel)and mercury accumulate in the body during modern daily life.Infrared heat therapuy stimulates the sweat glands to cleanse and detoxify skin.
4.Pain Relief-FIR heat relieves pain by expanding blood vessels and increasing circulation.Better circulation allows more exygen to reach injured areas of the body and helps reduce pain and speed up the healing process.Many people use FIR heat as a successful treatment for arthritis,muscle spasms and rheumatism.
5.Control weight-Perspiring is part of the complex thermoregulatory process of the body that increases the heart rate,cardiac output,and metabolic rate.The process requires a large amount of the energy and reduces excess moisture,salt and subcutaneous fat.Fat becomes soluble water at 42ºC hen body sweats out fats and toxins.
6.Improve immune system-During a fever,the body heats up to eliminate viruses and attack foreign agents.Subsequently,the body wards off invading organisms much more easily because the immune system is activated consistently by the"artificial fever".Recent studies also show that colds and flu-like illnesses are reduced dramatically if treated in the early stages with FIR heat therapy.
7.Provide the same effects as exercise-The heart receives a workout similar to a 20-30 minute FIR sauna session and the body perspires the same amount as a 6 mile run.Infrared saunas are perfect for those who do not have time for regular execise or suffer from injuries that inhibit for rigorous activity.